FHS Dance Team's Road to Nationals
Every year, Farragut High School's dance team puts in hours of hard work, dedication, and practice to prepare themselves to compete for the national title. Each and every dancer is heavily committed to her fellow teammates and pushing the boundaries to be the best she can possibly be. Let's dive into the journey they take as a group to compete and win the title they dream of throughout the entire year. 
Last April, 19 girls tried out for the team, and they ended up selecting 13 to represent FHS Dance. The tryout process is very grueling and challenging for all of the dancers. They must be able to do five consecutive pirouettes, have an aerial on both sides, complex jumps, etc. They all learn difficult pom and jazz routines and then have to perform an improve dance across the floor. 
Right after tryouts, the girls begin practicing for the season and competitions ahead. When they do not have a competition, they practice every Tuesday and Thursday from 4 p.m. until 6 p.m. However, once a competition, such as nationals, comes up, they must practice every single day. Practices can be up to 12 hours on weekends, and the whole team must be present in order to succeed. 
Every year, they compete in three competitions. Firstly, they go to UDA Camp at the beginning of each school year. Afterwards, they go to state in hopes of being able to compete for the national title. Finally, if they win, they go to nationals for three vigorous days of competing.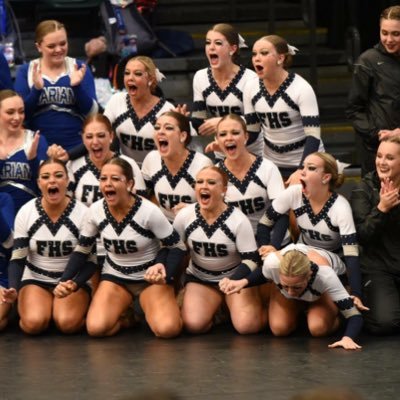 "We take an orange stuffed Dino, named Cookie Turbo, to each competition for good luck," said Christine Sprague.
This year, the girls will leave on Jan. 30 to go to nationals, and they will compete from Jan. 31 until Feb. 2. FHS Dance has won the past two national titles and are hopeful in bringing home their third victory. 
Senior Jaysa Hough, says, "We have the talent and drive to win this year." 
Leave a Comment
About the Contributors
Emma Short, Writer
I like cookout and I want to be tik tok famous :p
Joshua Jarnagin, Writer
I'm a senior at Farragut High School. I've gone to Farragut all my life.